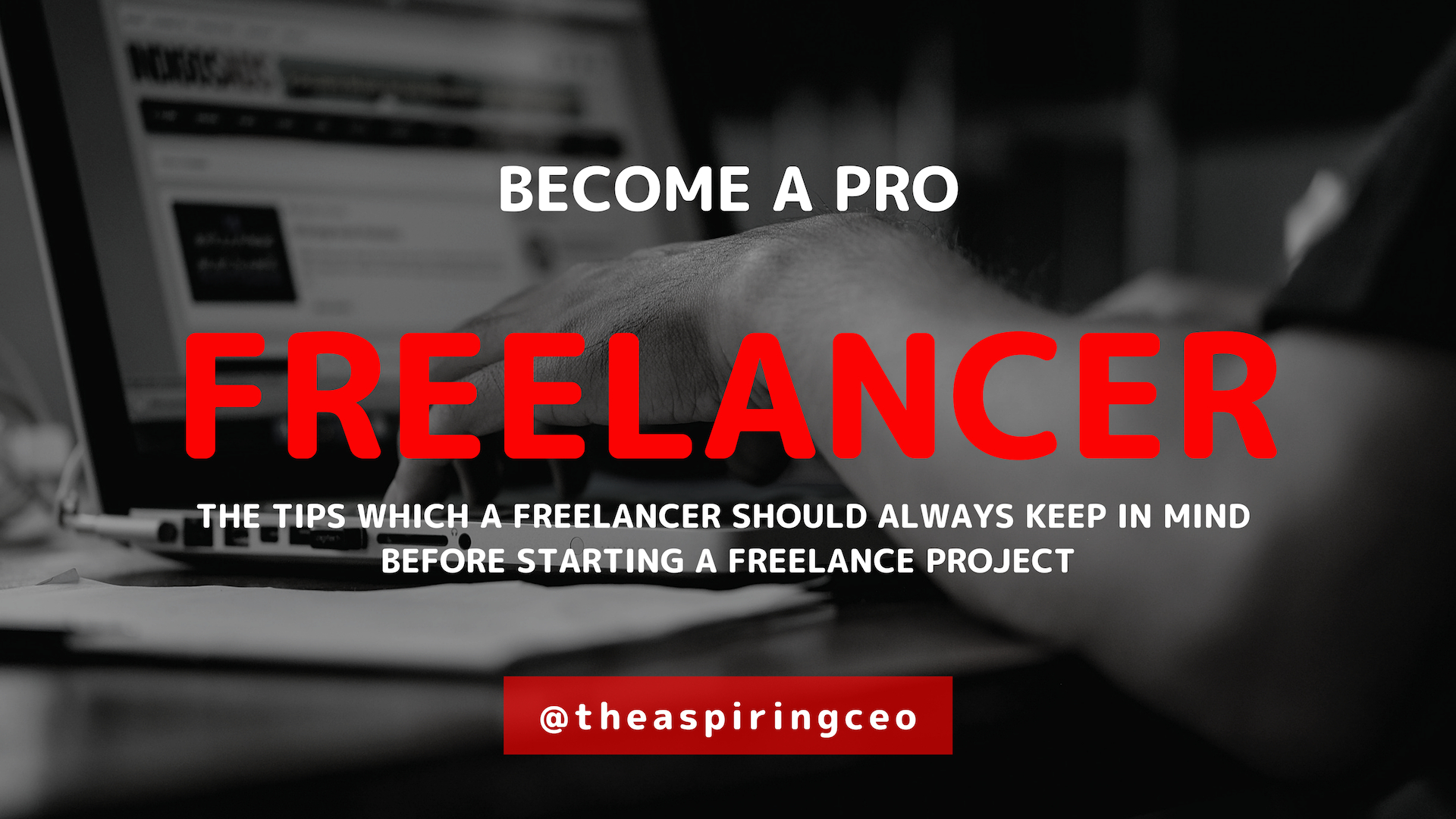 IMPORTANT TIPS FREELANCER SHOULD REMEMBER WHILE STARTING HOME BASED WORK
Freelancing is the latest buzzword and opted by many technocrats across the globe, as it is work opportunities to establish a substantial source of income apart from the fixed job salary. Freelancing can be a great and an easy way of earning money while sitting at home or earning some extra money. There are some tips which a freelancer should always keep in mind before starting a freelance project:
As a freelancer draw a standard line, work accordingly and never go below it. That means you should not accept just any work that comes your way. You should be selective in your choice of work and always take such assignments that you can do. Be specific with the type of work you want to do and never compromise with it.
Always try to deliver your work on time; it will help you to gain your clients' trust. Make sure that you stick to your commitment and always deliver on time. It may not be possible to meet the deadlines on every occasion due to some circumstances. Under such conditions, it is always better to inform your client in advance about the delay so that it is justified.
Being a freelancer you can work on multiple assignments from the different clients at the same time. Do not limit yourself to a particular client. This is because one day your client might decide to do business with someone else. In that case, you will be left with no option. You need to explore the various options and select the appropriate ones for better productivity and income.
The above tips you will need to remember while starting a home-based business as a Freelancer.
Tags: Freelancing