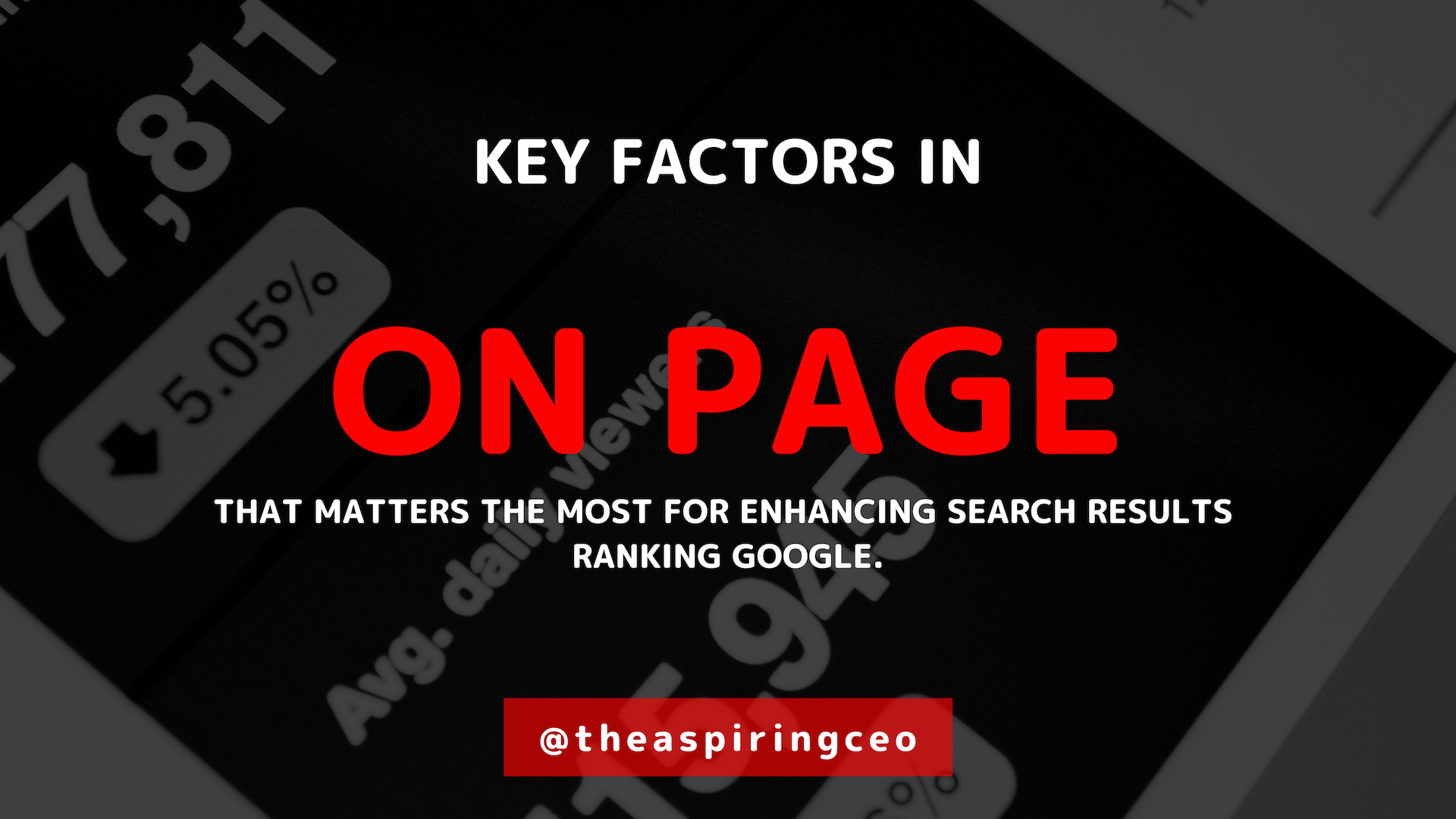 THE ON PAGE FACTORS THAT MATTERS THE MOST FOR GOOGLE
The search engine optimization is the most popular and trusted process for website promotion, there are few aspects that are highly relevant and essential to opt for achieving desired results for website. One of these factors which matters the most for Google is the considerations related to On Page elements for the site. The On Page strategies used for achieving the desired page ranking is essential part of SEO professionals work strategy.
Effective Keyword ranking is a mystery since long and SEO professionals work with effective strategies and keep on exploring this methodology. SEO expert should keep themselves updated and know very well about SERP as Google algorithms change mostly every year. Keep on repeating the working strategy is the only formula for success, it can be slow process but pays off well. Stay strong on the Fundamentals of SEO and focus on the changing scenarios and latest features that fetch you benefits on SERP results. Here is a list of on-page elements that every SEO professional would need to know which will help to leverage most out of SERP.
Tags: On Page